Closing the floodgates of unqualified leads: Data maturity with Salesforce Marketing Cloud
We have to talk about the pattern that we see in every growing business that uses a marketing automation tool. Majority of these companies are struggling with flooding their CRM with unqualified leads. Over time the number of campaign forms (Web2Lead or other) increased dramatically and each form submission gets pushed into the list of leads, making it increasingly difficult to manage the list. Companies struggle to keep data clean and understand which leads need to be followed up on and which are better off being nurtured. Leads with low buyer intent (example: join our webinar) may even be going through the same process as leads with high buyer intent (example: request a demo).
As your lead data gets polluted, your sales teams are unsure if they are legally able to communicate with the leads (due to changes in either the customers privacy consent
management), complain about the low conversion rate of many leads (with low buying intent) and they can't find the high intent leads fast enough to follow-up directly, frustrating the experience of the potential customer.
Whether you are already running on Salesforce or you are using a different CRM and Marketing Automation tool, you are ready to no longer accept the status quo.
You are going to change it.
With Salesforce Marketing Cloud, you are in control of what you do with leads and how you manage them together with Sales.
3 key tactics
Inbound motion: Not everything is a lead
Inbound motion: Agree with Sales when they should be aware or involved
ABM / In and Outbound motion: Build the customer 360 to ease collaboration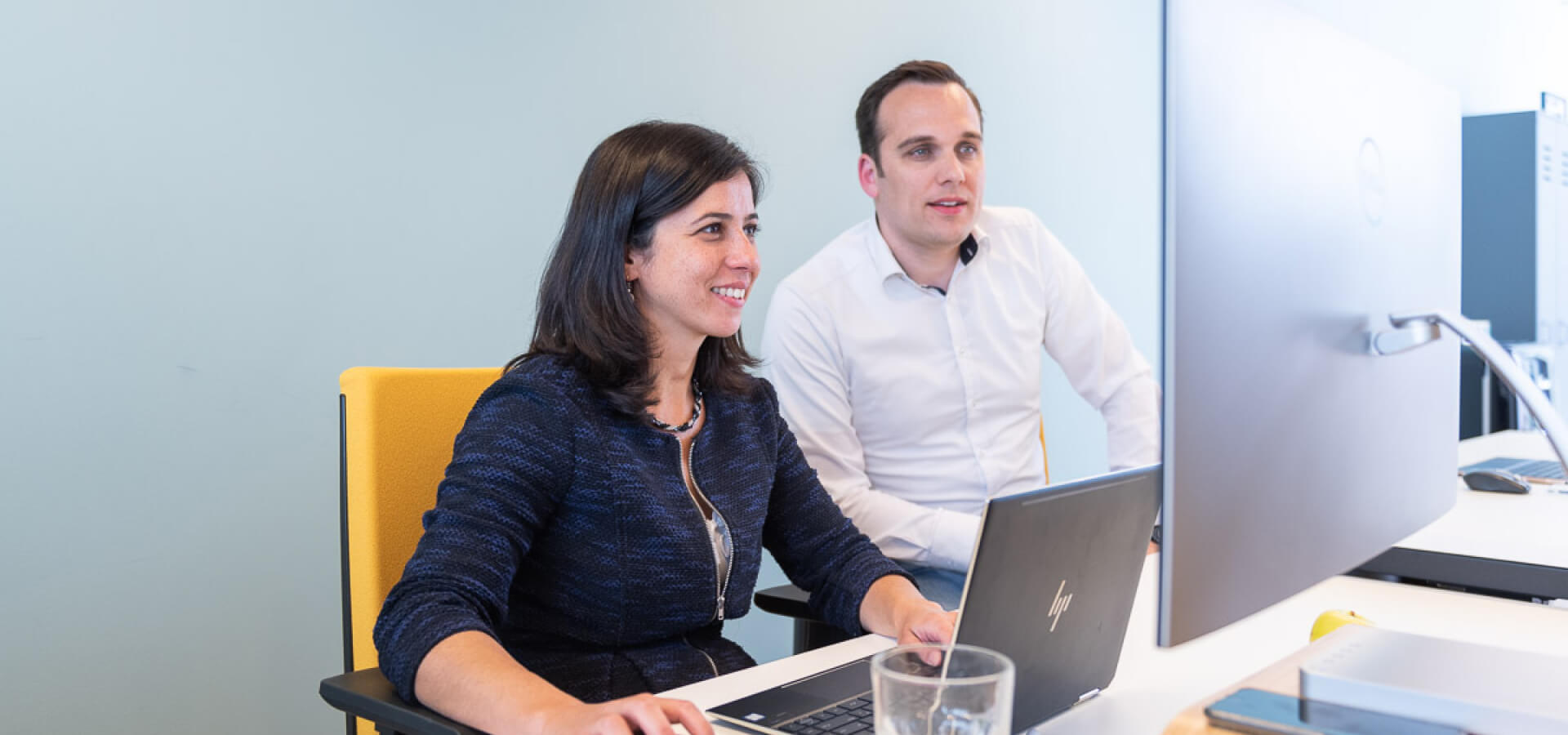 Here are 3 key tactics that will help keep your lead and prospect database clean and make collaboration between marketing and sales much easier:
1. Inbound motion: Not everything is a lead
The first thing to do is to close the floodgates on your inbound marketing motion. Reorganize the process and integration between your CRM and marketing automation tool in such a way that the high intent leads are passed through directly, routed correctly and can be quickly followed up on. Such a lead should also hold the historic interactions with content on top of the info provided during the lead conversion (i.e. request to talk to sales). Low intent form submissions (e.g) whitepaper download, webinar registration etc.) are not sent to Sales until you are ready to proceed with tactic #2. We should however nurture this lead by giving him relatable emotional content through cross-media communication.
In Salesforce Marketing Cloud, after you have set up your customer data synchronization with Salesforce, you will have to decide which journeys / form submissions create a lead in Salesforce (e.g. high intent submissions). Use the Object Activity feature to insert and update leads in Salesforce.
2. Inbound motion: Agree with Sales when they should be aware or involved
Now that you have closed the floodgates it is time to agree with sales how to slightly open it up. As all the online interactions and form submissions with your content get collected in Marketing Cloud, there are certain scenarios where you feel Sales could be involved before the prospect actually requested it. This may not be to sell, but to clarify and help the potential prospect be educated and for you to better understand what problem they are looking to solve. Here you may consider a scoring / grading system that combines firmographics (company, role in the organization, etc.) with consumption of your online content. In such a system, your nurturing process may be expanded with sales outreach tasks, or leads may be created for specific (type of) buyers that benefit from personal outreach. Setup a scoring and grading feature in Marketing Cloud using subscriber attributes and data extensions. Pass prospects that pass the test over to Sales (e.g. people in specific functions like a CEO, or people that have shown considerable interaction with your content). Remember that they may not be ready to buy, but they may be able to educate you on what their challenges are.
3. ABM / In and Outbound motion: Build the customer 360 to ease collaboration
Are you running inbound marketing and outbound calling campaigns in parallel? Or are you running ABM campaigns in close collaboration with Sales? Having a clearly defined lead and prospect database that also keeps all marketing and sales interactions and insights in context of the prospect record is key. Only then are you able to increase collaboration between marketing and sales and jointly decide what the next best action is for engaging your lead or prospect. Combining Marketing Cloud and / or Pardot with Salesforce Sales Cloud, you are able to distinguish between prospect and customer accounts, create a view on all interactions and when the high-intent outreach occurs, manage this into an opportunity. Collaboration and ABM efforts can easily be managed using Salesforce Quip.
Find below a simplified model of how data is managed across the different Salesforce clouds.

If you work through these tactics, you will end up with an uncluttered lead / prospect database that works for both marketing and sales. Any deduplication you will need to do in Sales Cloud will be limited. On top of that it will ease collaboration between Marketing and Sales and increase the buyer experience as well.