BRITE is an end-to-end Salesforce consulting partner. We help organizations from business analysis to support in the areas of marketing, sales, service and more.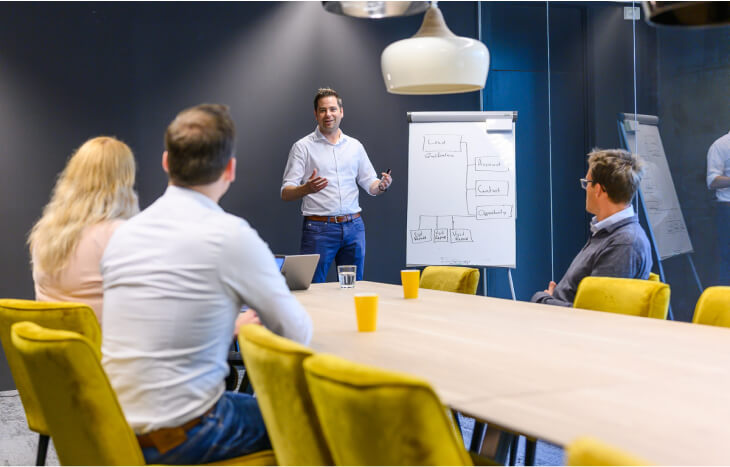 We keep up with the latest developments and advise and implement based on relevance, feasibility and added value for our clients. We contribute to the customer's big picture and search for the most appropriate solution in co-creation. Our expertise enables us to be steering in the guidance of the customer.

BRITE encourages the self-development of employees, professionally and personally. Our focus is on a healthy work-life balance and a no-nonsense culture.
Space for
self-development
is essential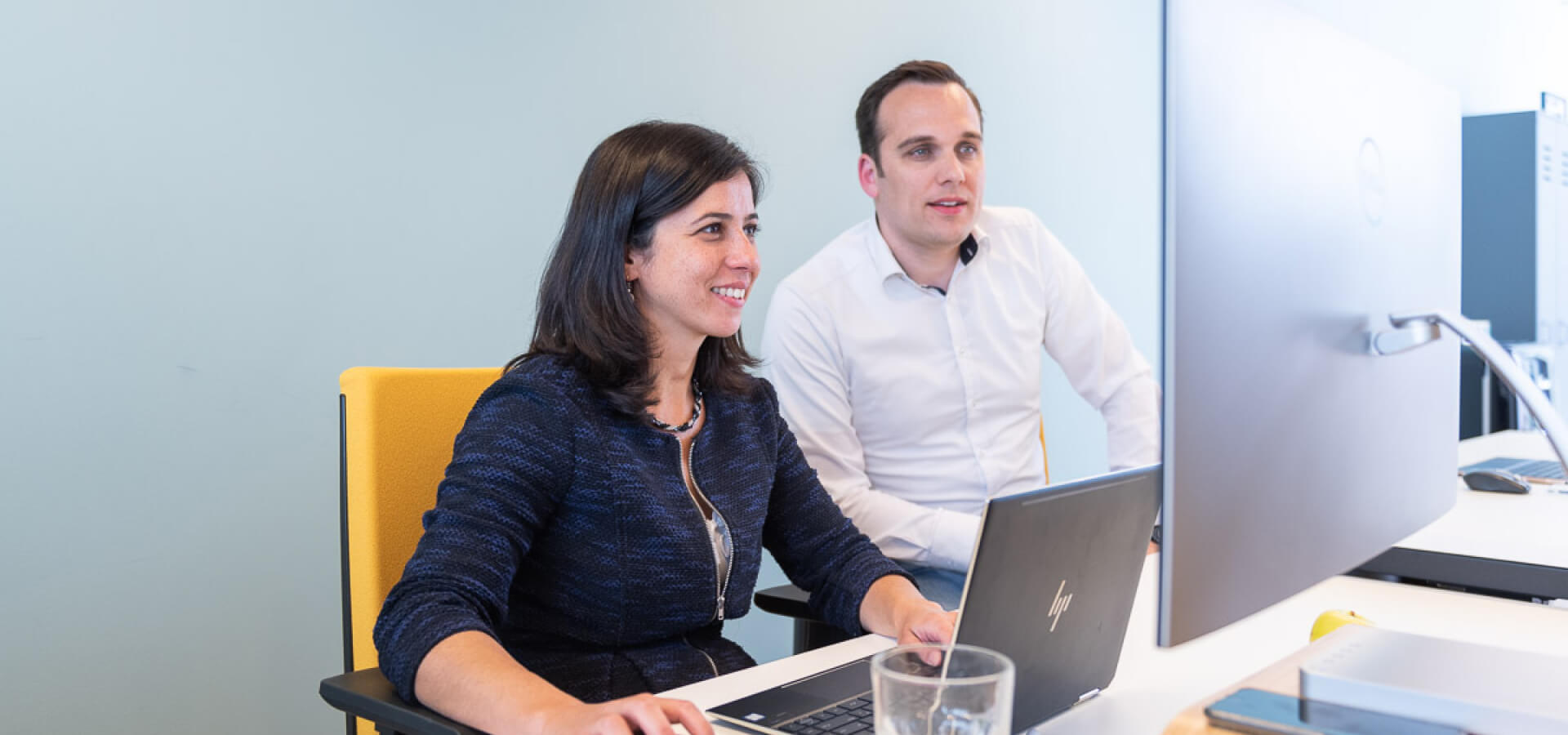 3 commitments by BRITE.
We believe that while working you should be given the space to develop, personally
and professionally. We all have different lives and ambitions. For this reason, we
have created the 3 BRITE commitments.
1
Learning and Development
Sharing knowledge and continuous learning is common practice at BRITE. We have an active development program that not only focuses on Salesforce knowledge, but also gives you the opportunity to work on your personal and consulting skills. What does that look like?
We specifically make time available for this. 15% of your time you get to use for
personal development.

We also hold several monthly knowledge sessions, presented by a team member on sales, marketing, service and architecture and development.

Monthly team meetings are as well a time to learn from each other. Not only do you
work on consultancy skills with for example workshops, we also go deeper into the personal interests of your colleagues.
Matthijs Koks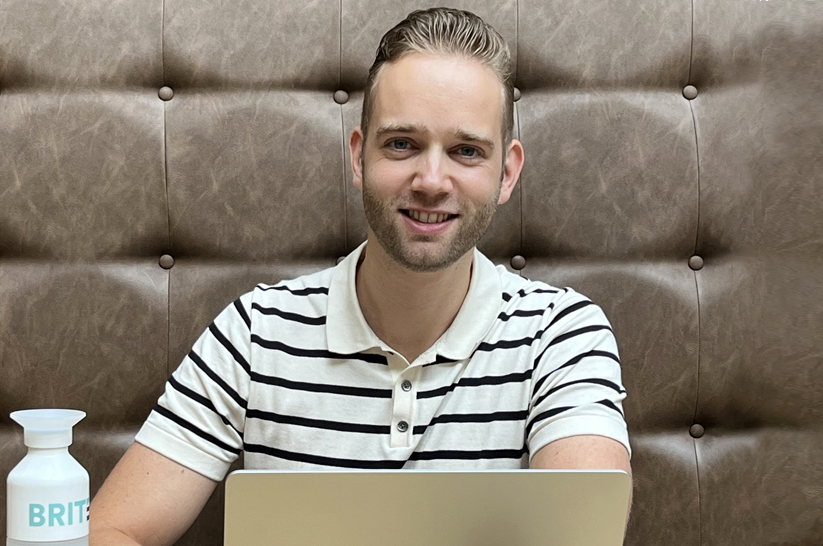 Matthijs has been with BRITE for over 3 years and in addition to being a highly experienced consultant, he is closely involved in training and mentoring colleagues and our clients.
"BRITE stands out for me from other companies because of the space there is to define your own development plan. Achieving your goals can be done through different channels such as external training, relevant projects, but also through your own interpretation that helps you to move forward. When I started at BRITE, I wanted to achieve more focus & knowledge sharing around Salesforce CPQ. This has been achieved through training of colleagues, giving a webinar, an introduction to relevant stakeholders and now multiple successful CPQ projects within BRITE!"
2
Flexible working culture
Your happiness is important to us. A healthy work-life balance is a very big part of that!
Working in Hybrid form is part of this. While we appreciate seeing you in our office or with the client, we also understand that location flexibility makes it a lot easier to maintain your lifestyle. So this is where we look for a good balance together and with the client. As long as you get to be yourself, everyone will be happier as a result!
Chris Remington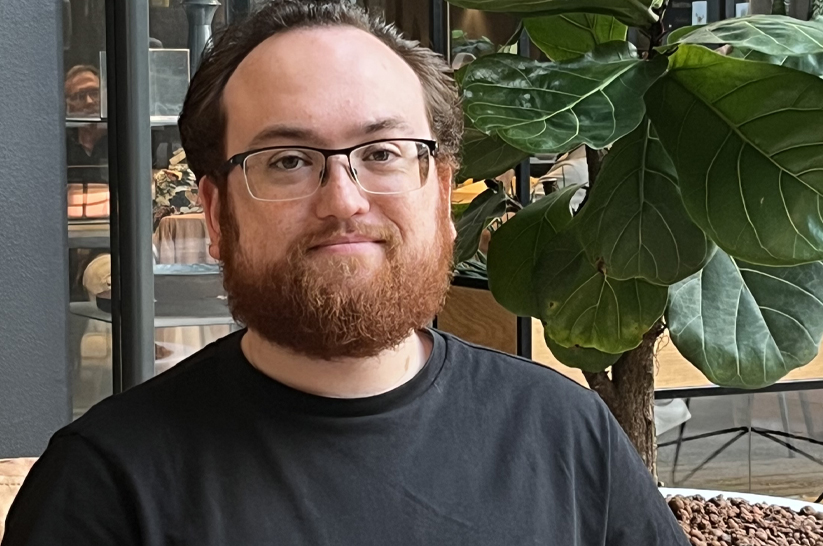 Chris has worked at BRITE for several years as a Salesforce Developer. Prior to this, he has worked at similar companies. Chris is also the initiator of our Developer Bootcamp program, among other projects.
"I love that I get space;
for self-development
to support my colleagues and vice versa
to be able to spar with the customer
to organize game nights (my favorite!)
And most of all, the space to be myself: I get to choose how often I go to the office to surround myself and work with my colleagues"
3
Healthy ambition and professionalism
Being ambitious in a healthy way means that you want to develop yourself as a
consultant, but that you set the bar at a certain height by mutual agreement. If you set the bar high, we will help you do so through training, coaching and challenging projects.
We think it is important that you decide for yourself in what direction and at what
pace you want to shape your career. You need to be in a position where you contribute to our success and enjoyment, but where you yourself also feel happy
and challenged.

Having a healthy ambition also translates to our customers. You want to continuously improve yourself. For example, by wanting to become more effective within your team and for your customer.
Indra Overmars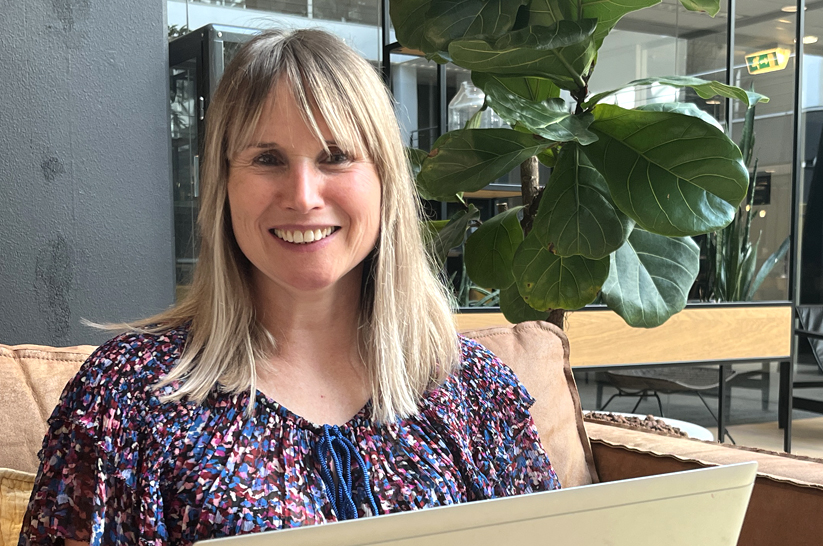 Indra has been with BRITE for over a year as an experienced Salesforce Consultant and previously worked at several similar consultancies. Indra brings a mountain of knowledge in areas such as marketing, and also regularly mentors our junior consultants.
"It immediately felt like coming home because my new colleagues were helpful and friendly. At BRITE it feels like everyone is equal, you can be yourself, Normally I wait to see which way the wind blows before I feel comfortable, but now I didn't experience that. There is a focus on a good work-life balance, and you are not expected to always be available. Therefore, you are also willing to give something back."
What does the application procedure look like
Introduction with Margit, Talent Director

Meeting with 2 potential team members
Meeting with Hans, owner of BRITE

Employment Benefits interview
Send us an open application! We are constantly growing, this means there is often room for people with specific knowledge and experience.
Absolutely! We regularly have spots available for juniors as well, so with the right support and training you can get started in a reasonable amount of time.
Many in our team come from a large consultancy. We have been able to maintain professionalism while offering the personal, non-hierarchical approach.. The switch to working at a boutique will become part of your application and onboarding process.