Optimizing Adyen's sales processes with Salesforce.
It's impossible to imagine online payment transactions without Adyen. By providing end-to-end payments capabilities, data-driven insights, and financial products in a single global solution, Adyen helps businesses achieve their ambitions faster. With offices around the world, Adyen works with the likes of Facebook, Uber, H&M, eBay, and Microsoft.
Results
A centralized, capable Salesforce team within Adyen. The team, based in Amsterdam, has tripled in size within a year and a half and is equipped with various Salesforce best practices.
A more efficient sales process and increased adoption by the sales team.
Interactive dashboards of key sales data within Salesforce using Salesforce Analytics.
Increased data quality, more reliable information for end users and a "clean" Salesforce database.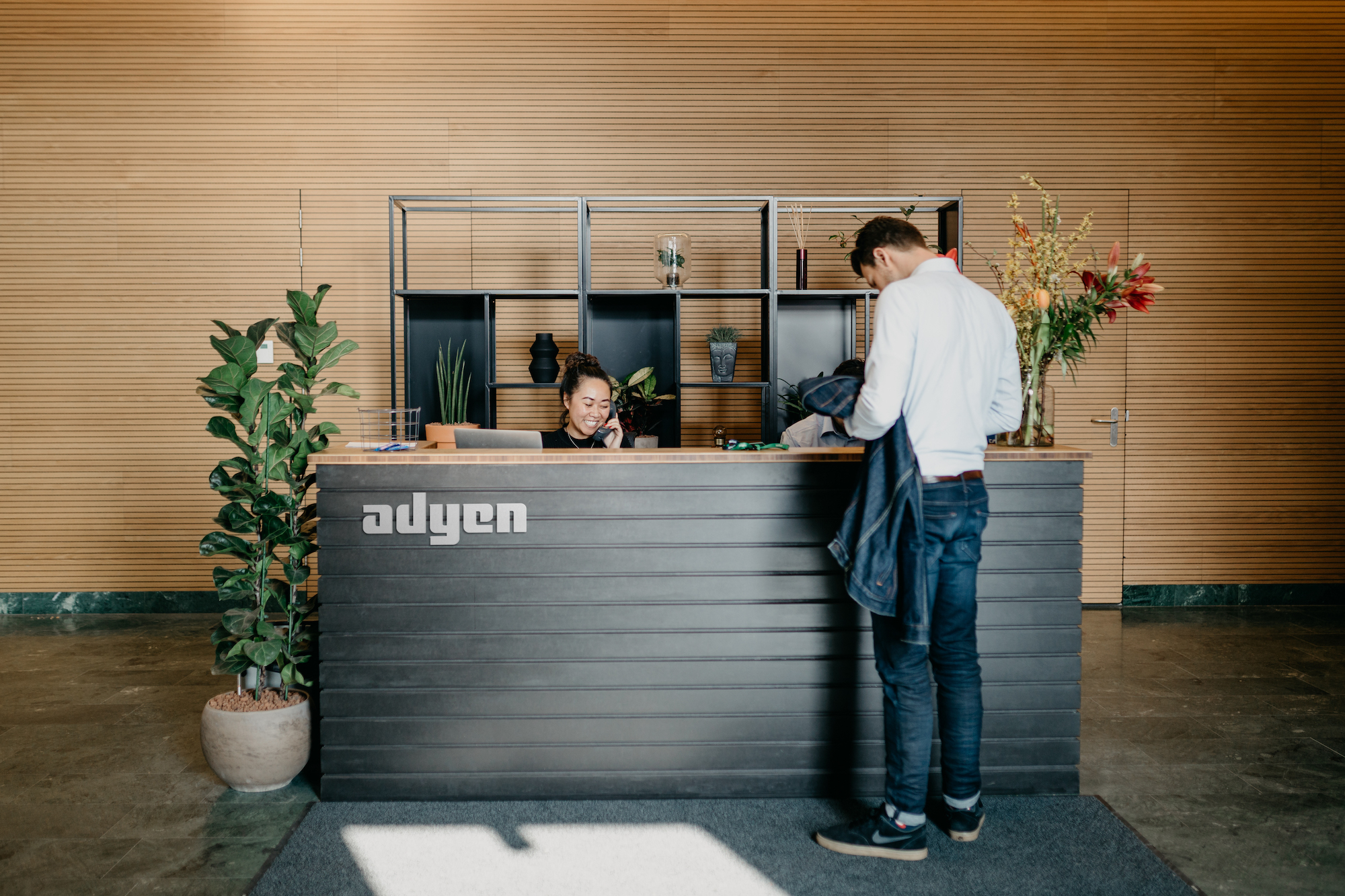 What did Adyen encounter?
Adyen profiles itself as THE payment platform for growth. So, they know that with growth, comes change. During our first meeting with Adyen in 2018, Salesforce management was decentralized with admins around the world. Adoption of Salesforce was low and there was a need to optimize the sales process, supported by a central Salesforce team in Amsterdam. The main goals were: 1) to automate processes within the sales process, 2) to increase data quality and 3) to increase adoption of Salesforce.
How did Brite tackle this?
Together, we addressed the entire sales process. This included incoming leads, working with opportunities, onboarding a customer and processing sales commissions. With each step, we made the process more efficient, automated more steps, and we reduced the number of systems a sales person at Adyen had to use. This allows them to move faster through the sales process. For example, once a sales person is close to onboarding a customer, they can easily request onboarding resources or an Account Manager from within Salesforce. In addition, sales effectiveness dashboards now provide insights to management and allow employees to learn from each other and to continuously improve their performance.
In addition to increasing process efficiency, we set out to improve data quality. With leads and customer requests coming in through various channels, this resulted in duplicate data in Salesforce. Salespeople therefore had a hard time finding the right and reliable information. This was solved by introducing a set of rules to avoid duplicates in the process as well as ensuring incoming leads would be automatically assigned to the right sales person for follow-up. This sales person now has all the relevant, reliable data about their customer at hand, allowing Adyen to maintain a "clean" Salesforce database.
Lastly, we aimed to increase usage of Salesforce. In order to do this, we were looking for the innovations that attract a sales person to use Salesforce. As the company continues to expand, there is a greater need for online content and learning. Using MyTrailhead from within Salesforce, allows users to find the relevant information they need at the time that suits them best.
All of this was accomplished in close collaboration with Adyen, jointly setting up a central Salesforce Excellence team equipped with many Salesforce best practices.